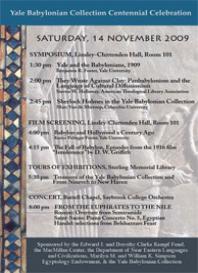 In 1961, the Collection celebrated its 50th anniversary with an exhibition in Sterling Library on the theme of the study and publication of selected Babylonian tablets in its holdings. Papers given at a small symposium to mark this milestone appeared in the Yale University Library Gazette 36 (1962).
The 75th anniversary, which coincided with the annual meeting of the American Oriental Society's being held in New Haven, was commemorated by an exhibit in Sterling entitled "Treasures from the Babylonian Collection" (1986).
On 14 November 2009, the Collection celebrated its centennial, with an afternoon of talks and a special screening of the Fall of Babylon episodes from the silent film "Intolerance," followed by a guided visit to the exhibitions in Sterling Library, "Treasures of the Yale Babylonian Collection" and "From Nineveh to New Haven." In the evening, participants enjoyed a concert of music with ancient Near Eastern themes, presented by the Saybrook Orchestra.
The virtual gallery shown here provides a pictorial overview of "From Nineveh to New Haven," which placed the development of the Collection within its historical, art historical, and Assyriological context.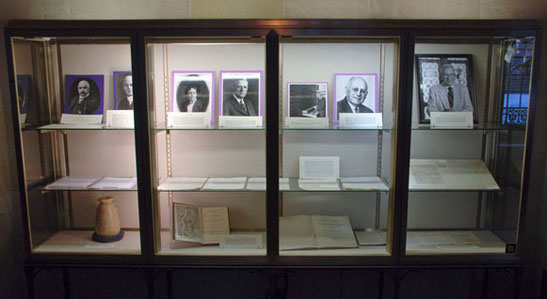 Case 1 presented letters and curatorial portraits relating to the creation and building of the Collection and its research library over the past century.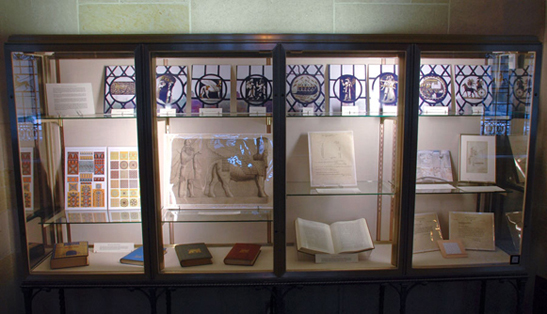 In case 2 were displayed images demonstrating the influence of Assyrian archeological discoveries on 19th and early 20th century art and architecture, which at Yale may be seen in the stained glass windows designed for the Collection's rooms, and also in the cuneiform inscription carved over the library's main entrance.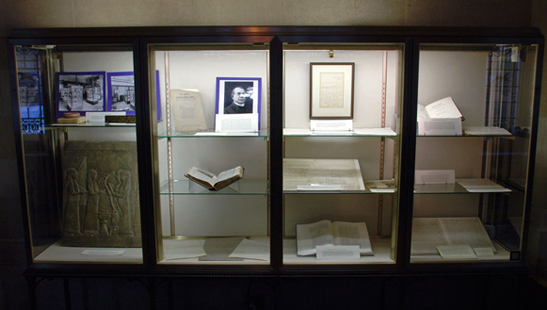 Case 3 exhibited letters and photographs attesting to the leadership role of the Babylonian Collection in founding the American Schools in Baghdad and Jerusalem, the Palestine Oriental Society, and Yale's rich collection of Judaica, among other initiatives.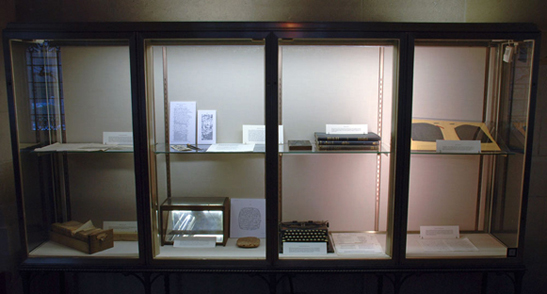 The items in case 4 traced the evolution of the process of publishing tablets, including various methods of printing cuneiform script, with emphasis on innovations and procedures developed at Yale.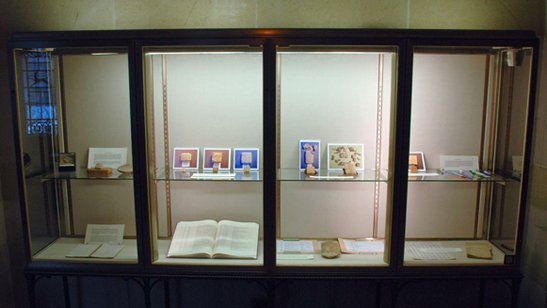 Case 5 contained photographs, tablets, and tools illustrating the tablet conservation protocols followed today by the Collection's curatorial staff. It also featured excerpts from the electronic database of the Collection's holdings.